Usually, it is so annoying when memory/ disk space error messages keep popping on your excel sheet when you still have a lot to do. Microsoft Excel cannot open or save any more documents because there is not enough available memory or disk space. Sometimes you might have deadlines to meet, so you should know how to solve such errors.
Microsoft Excel is the most powerful program for the presentation and analysis of data. Therefore, there should be minimal or no memory errors at all. Fixing memory errors in excel is an easy process, especially after you are conversant with how the program works. Here is how to do it.
Check the Contents of the Spreadsheet

The following actions can lead to memory/ disk space errors in excel.
Inserting a row
Inserting a column
Doing calculations
Copy and paste actions
Running VBA
Opening the worksheet
Closing the worksheet
Sorting
Any of these actions might cause memory error messages. If you performed any of the actions mentioned above, this is what you should do to fix the errors.
Recheck the formulas used on your worksheet
Go through your calculations.
Avoid using large and huge shapes.
Avoid using complex pivot tables.
Avoid using complex charts, especially those that have so many data points.
Check your Excel Add-ins

Excel add-ins can be responsible for disk space errors. Try doing the following steps to disable the add-ins and check if the error disappears.
1. Click on the file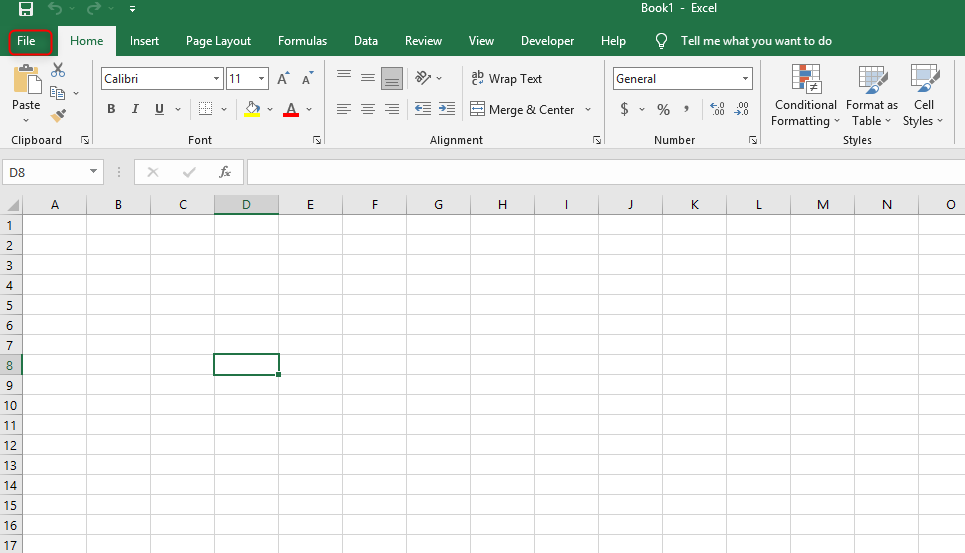 2. Navigate to "More Options" then press "Options".
3. Select "Add-ins."
4. Select all the add-ins that you want to disable on your worksheet.
5. Click on the "Go button."
6. Uncheck the box just in front of all the add-ins that you want to remove
7. Click "OK."
Re-install Microsoft Excel

If all the solutions fail to work, you can choose to start from scratch by re-installing Microsoft Excel completely. To re-install Microsoft Excel, do the following:
1. Disable your old Microsoft office.
2. Navigate to the Microsoft office product page.
3. Buy any package that you want.
4. Log in by filling in the correct Microsoft office credentials.
5. Select Install now to install the new package on your computer.
6. Click on the downloaded file and follow the given instructions for a successful installation.
Change your Default Printer

Sometimes, your printer can be the issue. Try changing it and check if the error still appears. Here is what you should do.
1. Close your Microsoft Excel
2. Press on Start
3. Select Settings
4. Select Devices
5. Navigate to Printers
6. Click the Microsoft XPS Document Writer printer
7. Click on Set as Default
Depending on your case, you might also be required to update or modify Microsoft excel on your computer. Installing the latest updates of Excel helps to repair your office programs and fix disk space errors. You can also disable your anti-virus because it leads to memory loss when it runs in the background.